Latest News
We at Traveling Lantern hope you are well, and safe. We are temporarily shutting down till this crisis has passed, but we are in the office (which is in our home) and look forward to hearing from you if you want to contact us. Please be aware we will not have regular hours. We are currently writing a new show which we will be getting up and running as soon as possible. Please call us if you are interested!
---
"The Adventures of Spickster and Span on the Planet of the Germs"
Laugh and learn while teaching children how to protect themselves and those around them.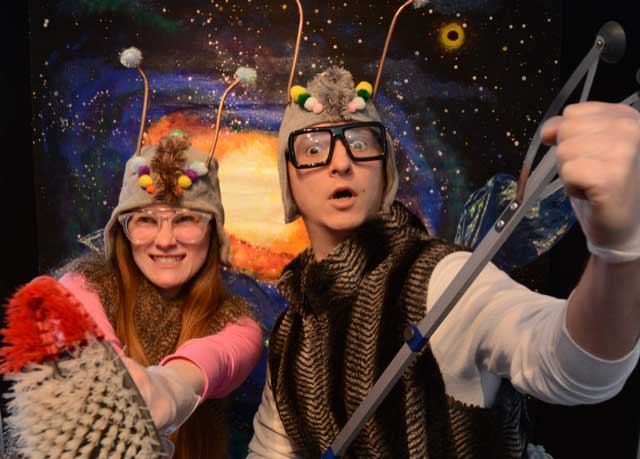 Flying to the rescue in the Soapmobile, Spickster and Span are on a mission to defeat Germzilla with the help of their Auntie Sceptic at Mission Control. This dynamic duo help each other stay germ-free and practice good hygiene on a weird and wonderful planet, while wrangling the challenges in this far-out adventure.