For Librarians and Friends Groups
For the 2018 "Libraries Rock! ™" Music theme, we will present:
The Life of Mozart
A special kind of storytelling... history brought to life!
A frolicsome, gleeful and historically accurate play about
one of the greatest geniuses who ever lived.
From start to finish this show is accompanied
by Mozart's breathtaking music. This play is
especially designed to introduce young children
to the vibrancy of history, the joy of music, and
the true story of this very special composer's life.
(This show is available in both English and Spanish.)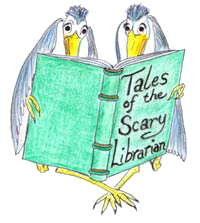 "...professional, prompt, great with the kids and adults and very, very reasonable. I highly recommend them to you."

Susan Schmidt, Previous FOLUSA President
"A library in the middle of a community is a cross between an emergency exit, a life raft and a festival. They are cathedrals of the mind; hospitals of the soul; theme parks of the imagination. On a cold, rainy island, they are the only sheltered public spaces where you are not a consumer, but a citizen, instead."
--Caitlin Moran
Call us to book your summer show!
1-800-936-4723
Libraries Rock! ™ is a trademark of the Collaborative Summer Library Program™.
If you have questions, please contact Sandy Wilkerson, CSLP Rules of Use chair at swilkerson@sekls.org.