Download Printable Version: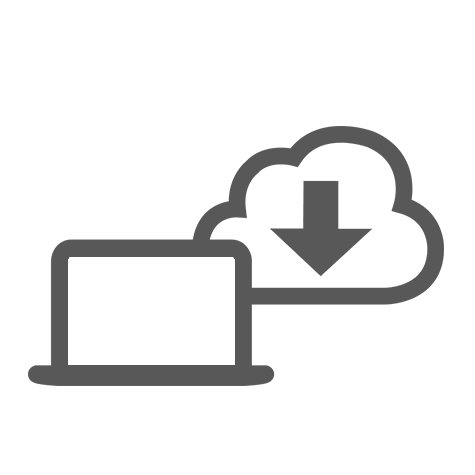 Spring 2019
The Caterpillar Hunter
A vegetable safari!
Based on the beloved character of the late Steve Irwin,
the Caterpillar Hunter shrinks himself and sets off to
explore the terrain, pursuing elusive bugs and strange
herbage in the wild recesses of a common
North American vegetable garden.

Crikey! Join in his exciting backyard adventure!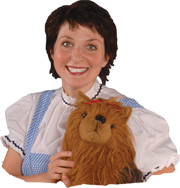 Dorothy in the Land of Oz
Frank Baum's endearing classic...the most beloved children's story of its generation!
Dorothy is carried far from her humble home in Kansas, to a vivid and magical land called Oz. After a hair-raising encounter with a Wicked Witch, she and Toto follow the yellow brick road to seek out the help of the Great and Powerful Wizard of Oz.
On her journey she meets three unusual new friends who teach her wisdom, compassion, and courage.
Summer 2019
My Mother The Astronaut
To the moon and beyond!
Aquarius' mom is an astronaut and today is "Take
your child to work day". Aquarius can't wait to go
to NASA and find out what it's like to be in space!

They visit Mission Control where she meets
scientists and engineers who show her what
they do and she learns all about space travel.
Her imagination blasts off and she dreams
of incredible journeys through the cosmos!
Fall 2019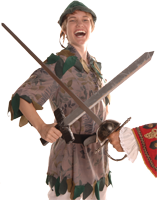 Peter Pan
The treasured tale of an adventurous boy who
never grows up!
Fly away with the Darling children to Neverland, where Peter battles with a band of pirates and his arch enemy: the villainous Captain Hook. Peter is a daring, courageous and mischievous boy - an incurable prankster with a valiant heart.

This ageless story of love and bravery is one of our most popular shows.
The Story of Ebenezer Scrooge
or: "A Christmas Carol"
The Classic tale of a miser's redemption.
Ebenezer Scrooge is a nasty, mean, snarling old
geezer with no care for anything other than his
money.

His one and only friend visits him as a ghost, and
starts him on a journey that melts his icy heart and
teaches him the joys of caring for, and giving to
others.
Spring 2020
The Lion, The Witch and the Wardrobe
Leap into to the exquisite Land of Narnia!
In a mysterious old house, children find a musty, magical
wardrobe containing a secret entrance that leads them into
a fantastic world.

More than just a delicious story of make-believe, C.S. Lewis'
Narnia is a land where a malicious Witch and a beautiful and
dear Lion touch the hearts and influence the choices of
all who enter.
Greek Mythology
Adventures that teach morality from the ancient civilization by the sea.
From their protected perch on Mount Olympus the gods of ancient Greece wrap their magic and subterfuge around the humans they choose to meddle with far below.

Children learn to heed warnings by watching Icarus fly too close to the sun, to value eternal love as Ceyx and Alcyone pledge to stay together for all time, and to be brave and courageous as they watch Perseus battle Medusa and ultimately turn her into stone.
(Washington, Oregon, Northern California, Southern California, Nevada, Arizona, New Mexico)