Download Printable Version: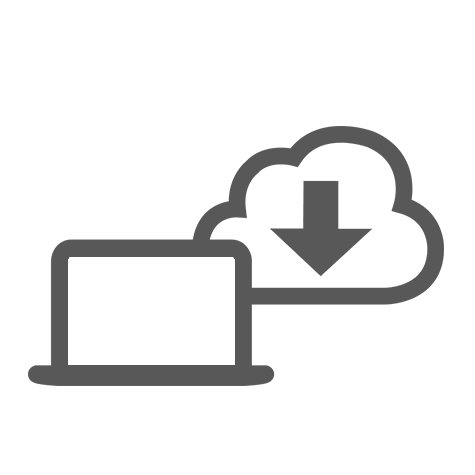 Spring 2018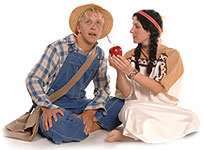 Johnny Appleseed
Planting apples and wisdom.
John Chapman, an early American naturalist, travels the newly- expanding nation learning from Native Americans, and spreading his growing knowledge to the pioneers.

He plants both apple seeds and a love of nature wherever he goes.

His lessons of environmental stewardship, conservation and sustainability are especially relevant to children today, as they learn to protect and respect the beauty of nature around them.
The Life of Leonardo da Vinci
The Renaissance Man
Leonardo was a scientist, an artist, an
engineer...and much, much more. This brilliant,
creative man inspires a special fascination in all of us.
Besides learning the story of his life, students are
exposed to his ideas, discoveries and achievements
in the myriad fields he pursued during his lifetime.
Performed in the style of our Mozart and
Beethoven programs, this show includes period
music, models, and reproductions of some of
Leonardo's most famous paintings.
Summer 2018
The Life of Mozart
A special kind of storytelling... history brought to life!
A frolicsome, gleeful and historically accurate play about
one of the greatest geniuses who ever lived.
From start to finish this show is accompanied
by Mozart's breathtaking music. This play is
especially designed to introduce young children
to the vibrancy of history, the joy of music, and
the true story of this very special composer's life.
(This show is available in both English and Spanish.)
Fall 2018
Pinocchio
The adventures of life teach a puppet
about honesty and humanity.
A little wooden marionette is lovingly created by
a master craftsmen... but what a bad little puppet
he turns out to be! He's selfish and greedy, and he
lies. He doesn't listen to the good counsel
of anyone: his father Gepetto, a philosopher
Cricket, or a Blue Fairy. After many hair raising
adventures, Pinocchio finally learns what it
takes to become human... kindness, compassion,
loyalty, hard work and selflessness.
The Story of Ebenezer Scrooge
or: "A Christmas Carol"
The Classic tale of a miser's redemption.
Ebenezer Scrooge is a nasty, mean, snarling old
geezer with no care for anything other than his
money.

His one and only friend visits him as a ghost, and
starts him on a journey that melts his icy heart and
teaches him the joys of caring for, and giving to
others.
Spring 2019
The Caterpillar Hunter
A vegetable safari!
Based on the beloved character of the late Steve Irwin,
the Caterpillar Hunter shrinks himself and sets off to explore
the terrain, pursuing elusive bugs and strange herbage
in the wild recesses of a common North American
vegetable garden.

Crikey! Join in his exciting backyard adventure!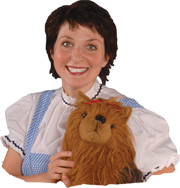 Dorothy in the Land of Oz
Frank Baum's endearing classic...the most beloved children's story of our generation!
Dorothy is carried far from her humble home in Kansas, to a vivid and magical land called Oz. After a hair-raising encounter with a Wicked Witch, she and Toto follow the yellow brick road to seek out the help of the Great and Powerful Wizard of Oz.
On her journey she meets three unusual new friends who teach her wisdom, compassion, and courage.
(Washington, Oregon, Northern California, Southern California, Nevada, Arizona, New Mexico)